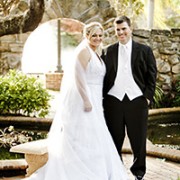 My parents and I were so disappointed by the way the reception coordinator handled our affair and were sincerely grateful for your professionalism and attention to detail. It did not escape my attention that you went above and beyond your contract to make sure that the evening ran smoothly. Without your attention to the details overlooked by the reception coordinator, our memories of the evening my not have been as happy as they are. Thanks to you, our guests had no idea that the catering staff dropped the ball right and left. We appreciate all that you did to make our wedding day an unforgettable and wonderful event.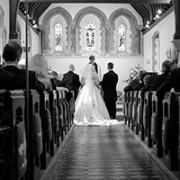 Robert & I went to a very large wedding in Chicago over the weekend. I just have to tell you the DJ was very old school. If you requested a song he had to go thru all of his CD's to try to find it, as a result nobody's song requests were played because it was impossible for him to man the show. My entire family came up to me & commented on how you were so much better, that your digital set up was amazing & as a result you were relaxed & ran the whole show with ease & grace. Just thought you'd like to know how much we all appreciated you! Because YOU ROCK!!!!!!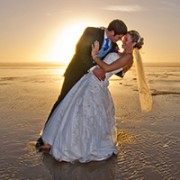 We just wanted to thank you for the most wonderful reception. We were so pleased with all of the music. We can't tell you how much we appreciate what a great job you did. We've had so many compliments and have passed your name onto many people. Thank you for making our wedding reception better than we could ever have hoped.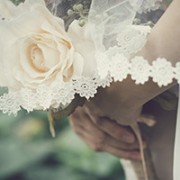 I can't thank you enough for making my first wedding coordination job a pleasurable and easy experience. The bride was extremely happy as well. I have a handful of your business cards and will highly recommend you at every opportunity!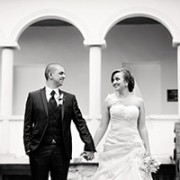 Wow! What a fun reception and what a great DJ you are! We have had so many compliments on the way you ran the reception and kept the party going! Thank you for making our wedding day Great!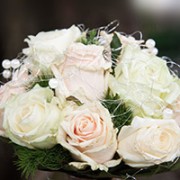 Thanks for helping make our Anniversary Celebration such a Complete Success!! Pros like you help make my job both fun and easy. Looking forward to future events!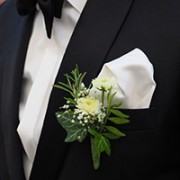 How do you say thank you? We loved everything you played and everything you said. My kids love you, so did our Grandmas. You made the evening into a true fairy tale and really touched our lives in such a special way. If you ever need a reference, you know were to find us. Thank you again for giving us the best gift we could've ever gotten, a fairy tale reception!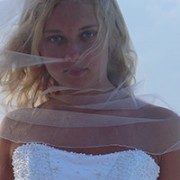 Thank you for our reception! You did a fabulous job. We are so glad that our friends recommended you. Your attitude and your ability to get everyone together and out on the dance floor really made the atmosphere enjoyable for everyone. We would be pleased to recommend you services to anyone!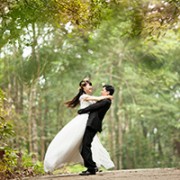 Thanks for doing a wonderful job on our wedding music. We loved every song and your professionalism! I will certainly recommend you to all of my future brides.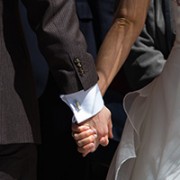 Lori & I want to say thank you for doing another great job as always. Sorry about the lack of time you could perform, but you kept the wedding moving! Thank you for the great price as well!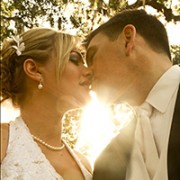 We were very blessed to have had The GiG Entertainment at our wedding. Eric was great! He was very professional, had a great personality and did way beyond what his job was. The music selections were superb! Thank you for making our wedding even more special than we could have imagined.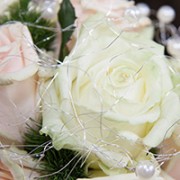 We both hope this note finds things for you going very well. We just wanted to let you know how much we appreciated all your professionalism, help, flexibility and mostly the fantastic job you performed at our wedding. It's hard to know who to use when planning for a wedding, but we obviously made the absolute best choice! We've had nothing but positive comments from friends and family who attended. We're back from our honeymoon to the Canadian Rockies – thought about everybody who "made" our day special. We brought you back a little gift – hopefully it will come in handy. Again, we really want to say Thanks! Thanks for everything. It would not have been the same without you.